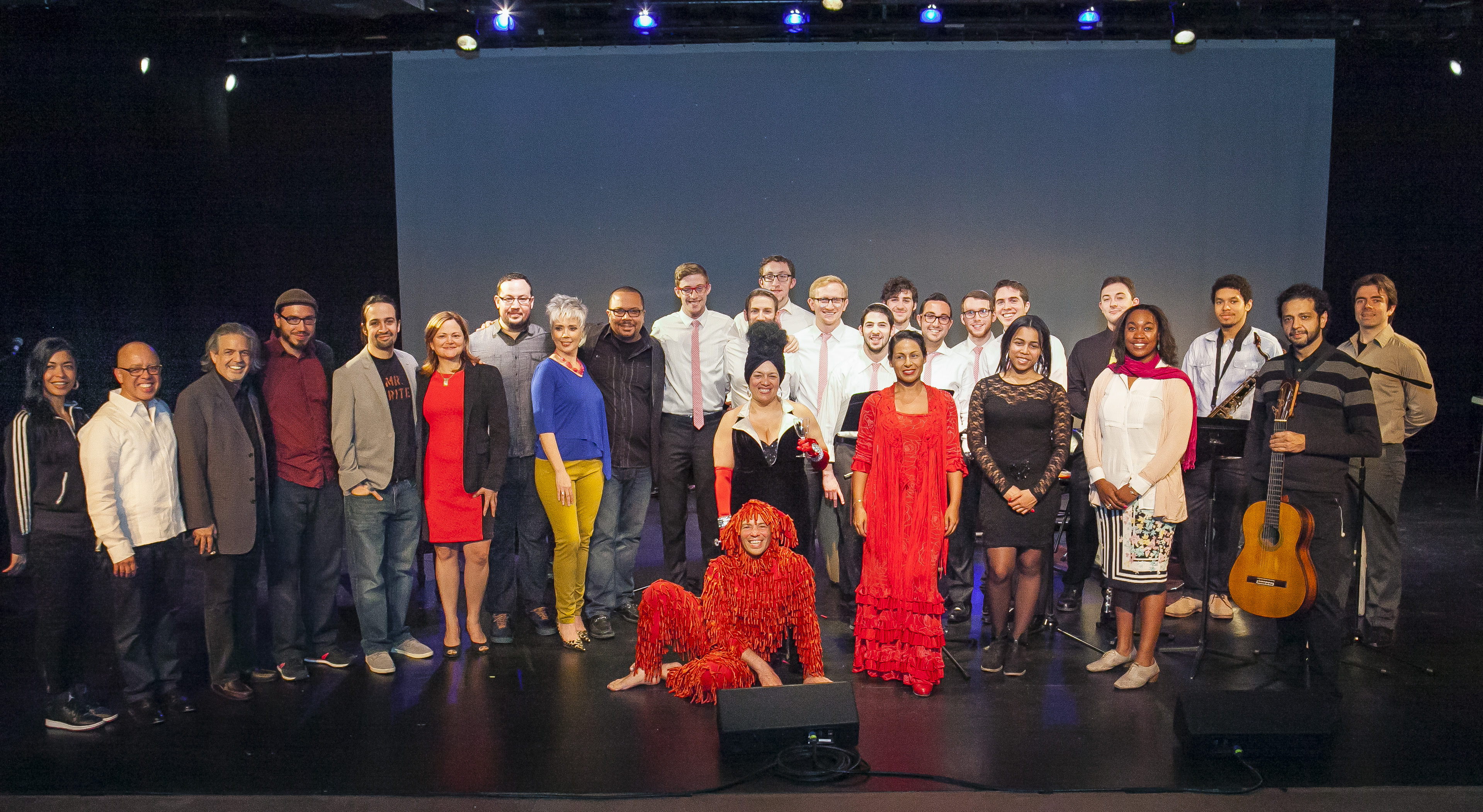 Pregones/PRTT hosts Speaker Melissa Mark-Viverito's "Voices of New York: An Evening of Music, Poetry, Dance and Spoken Word" in the Bronx
For the second time this season, City Council Speaker Melissa Mark-Viverito hosted Voices of New York, this time in the Bronx home of the Pregones Theater + Puerto Rican Traveling Theater. This came after their first event, hosted by A.R.T./New York member LaMama, proved to be a huge success.
The evening began with a warm welcome from the Speaker, followed by a few words from Tony and Grammy Award winning composer, Lin-Manuel Miranda, who then introduced the amazing Arturo O'Farrill and the Fat Afro Latin Jazz Cats. Arturo O'Farrill founded this pre-professional youth performance program, which serves 32 students from middle schools, high schools and colleges throughout the City, and rehearses weekly using music pulled from Mr. O'Farrill's deep repertoire. This Grammy Award winning orchestra has performed at Birdland, the Brooklyn Museum, the New York Public Library and Lincoln Center!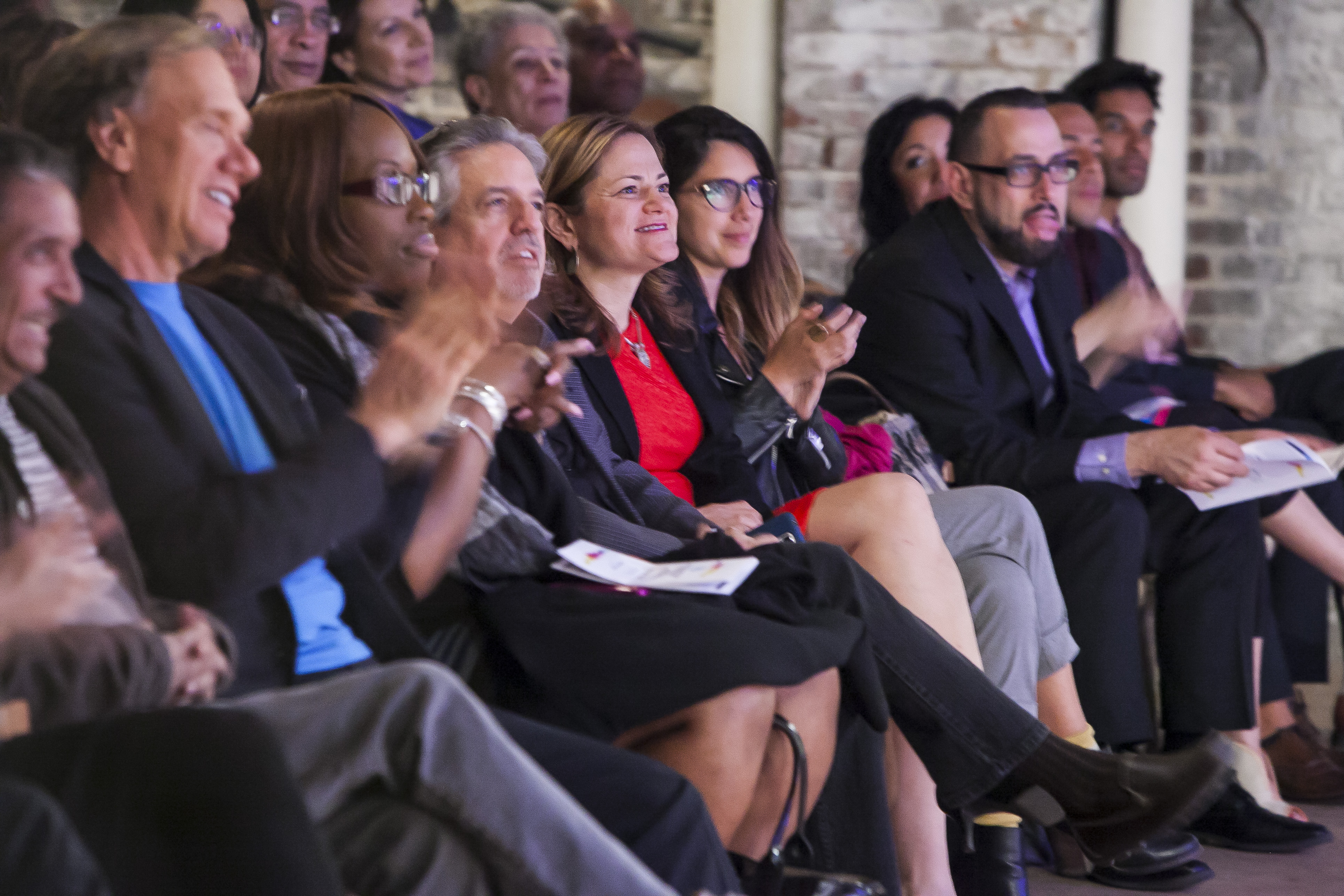 Other performers included the brilliant flamenco dancer Nelida Tirado, followed by Jadele McPherson—a performance artist, singer, actor, scholar and cultural organizer who moved us with her personal story, Epilogue: Debajo del Laurel. Singer Russell Taylor, winner of VH1's You Oughta Know crowd-source contest, was joined by acoustic guitarist Shelton Garner, to perform Blueprint. The duo then encouraged the audience to sing along to their performance of Hope! After singing with Russell, we could all understand why he has been chosen to perform with the likes of Mary J. Blige, Jill Scot, Isaac Hayes and Patti LaBelle!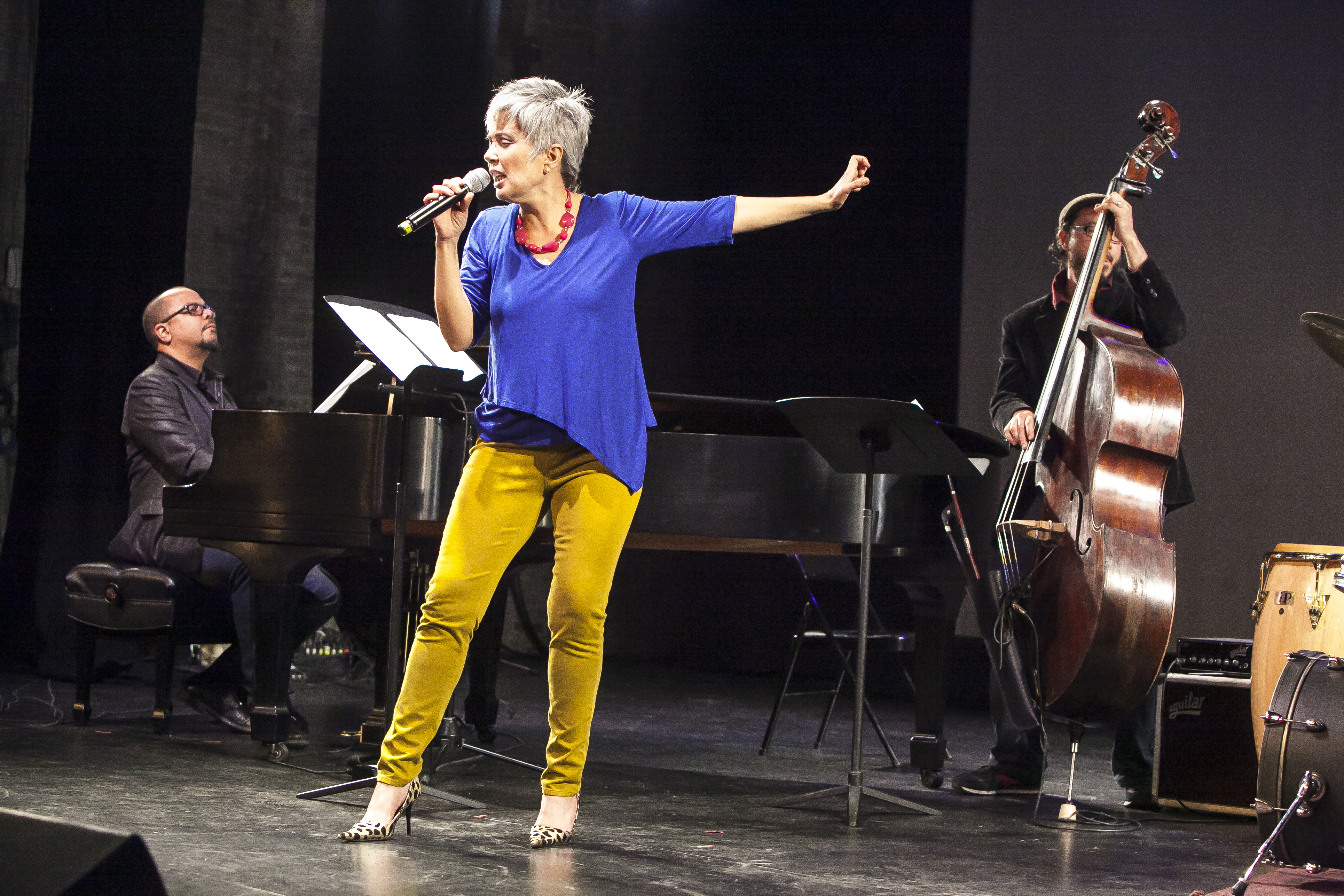 Elizabeth Marrero, longtime collaborator with Arthur Aviles Typical Theatre and BAAD! Bronx Academy of Arts and Dance,had the audience in hysterics with her performance of Petronilla (which featured a surprise appearance by Mr. Aviles!) The Ghetto Film School, which uses a creative education model to teach teens the craft of filmmaking and provide them with the skills for the 21st Century job market, showed 2 Episodes from their piece, Beneath the Streets, about young people who dance for money on the E Train. Yeshiva University's YSTUDS performed a mash-up of Let it Be in English and Hebrew proving once again the unique power of the arts to translate across languages and cultures.
The event came to a rousing conclusion with River of Recuerdos, an excerpt from Dancing in My Cockroach Killers, the musical created by Pregones' ensemble artists in collaboration with poet and playwright Magdalena Gómez. Broadway veteran Elise Santora was accompanied by ensemble musicians Desmar Guevara, Ariel Robles, William Rodríguez, and Gabo Lugo. Even those of us who couldn't speak Spanish were able to get the gist of the wonderful performance, directed by Rosalba Rolón!
Congratulations to all the performers and to Pregones/PRTT and LaMama for hosting the first two events.
And muchas gracias, Madame Speaker, for creating these wonderful evenings to celebrate the power of Arts and Culture!
-Ginny Louloudes, Executive Director
[Photo credit: ©2015 Marisol Díaz for Pregones/PRTT.]