In the Jeffrey and Paula Gural Theatre
November 2 - November 19, 2017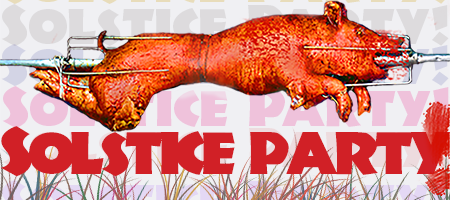 SOLSTICE PARTY!
Live Source Theatre Group
Written by Susan Soon He Stanton
Directed by Tyler Mercer
A group of friends gather to celebrate the Summer Solstice together in the deep Upstate New York woods behind an old farmhouse. What begins as a casual, fun weeked quickly devolves into something more sinister; a power-struggle and then a game of survival that is by turns bizarre and shocking. Written as a Jonestown parable for the Trump era, playwright Susan Soon He Stanton explores themes of "group-think" and betrayal that instigate our deepest primal fears.