SERVICES
A.R.T./New York's programs, services,
and events connect and enrich the

New York City theatre community.
 About | ASL Interpretation | Microgrants | Cohorts | Consulting

access a.r.t./NEW YORK
A.R.T./New York offers programs and services to create a more inclusive nonprofit theatre sector that is better equipped to serve artists, audiences, and staff with disabilities. Cost and education are major barriers for small nonprofit theatres to become fully inclusive spaces and to provide accessible spaces and programs to their patrons and artists. New York City is already such an inhospitable environment for people with disabilities, and those daily challenges are replicated in theatre spaces that are inaccessible or do not have staff who are adequately attuned to their needs.
Access A.R.T./New York is our new initiative to offer support to member theatres that are beginning or expanding accessibility programs within their own companies. Through new and expanded programs, including a partnership with Hands On and microgrants to support ASL theatrical interpretation, workshops and educational programming on accessibility, cohort learning opportunities, and accessibility consulting, we hope to shift New York towards a more welcoming and accessible place for all artists, staff, and audiences.


PARTNERSHIP WITH HANDS ON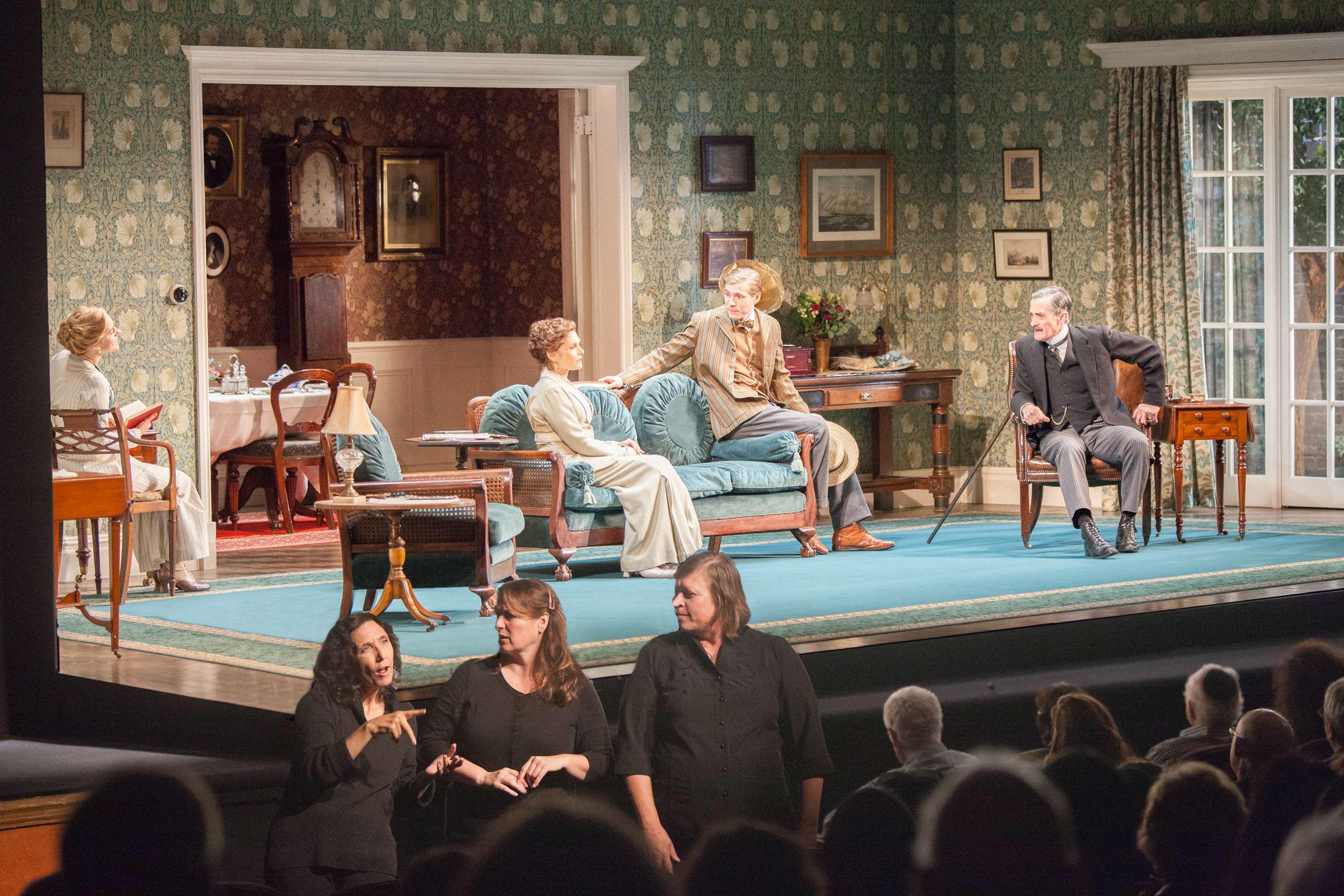 An ASL interpreted performance of The Winslow Boy by Roundabout Theatre. 
A.R.T./New York is excited to work with Beth Prevor and Hands On to expand ASL Interpretation in New York's non-profit theatres. In January 2019, A.R.T./New York and Hands On will partner to offer an intensive three-day workshop on theatrical interpretation to support ASL interpreters in learning and refining this specific skill. A.R.T./New York will also be offering a number of workshops and educational opportunities for our member theatres to learn more about what is involved in putting on an ASL interpreted performance. Theatres interested in presenting a sign-interpreted performance should reach out directly to Beth Prevor at Hands On.
About Hands On
Hands On is a non-profit arts service organization that provides, supports, and advocates for the accessibility of the arts for the deaf community through the following services: production of sign interpreted performances; information and referral; and theatre consultations and workshops.  
MICROGRANTS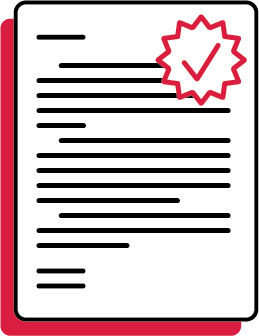 A.R.T./New York is also offering microgrants to Tier 2, 3, and 4 member theatres hosting their first ASL interpreted performances with Hands On. These microgrants will offset half of Hands On's fee for the company's first ASL interpreted production, and 25% of the fee for the second ASL interpreted production the company undertakes. These microgrants are intended to make it more financially feasible for companies to offer their first sign interpreted performance and to build the audiences for those performances.
Applying for the microgrant requires completing a brief application, and applicants should already have begun conversations with Hands On about the interpreted show. For further information about the microgrant, questions about eligibility, and information on how to apply, please email Director of Programs Corinne Woods at [email protected].
COHORT LEARNING
Since 2017, A.R.T./New York has convened two cohorts of member theaters to work on issues around accessibility in a safe and judgment-free environment. Usually comprised of 6-8 theaters within similar local geographies, these cohorts have investigated and queried their own practices in order to develop plans to increase accessibility for artists, arts workers, and patrons with physical, cognitive, and emotional disabilities. Through monthly workshops and one-on-one consultations with Accessibility Consultant Beth Prevor, A.R.T./New York has provided a new learning opportunity for members interested in going beyond theory and working to create theater that is one day accessible for all. Participants who attend all Access Cohort meetings receive a microgrant of $500 to seed an access initiative in their theaters. If your theatre company is interested in participating in a future Access Cohort, please reach out to Hope Chavez at [email protected].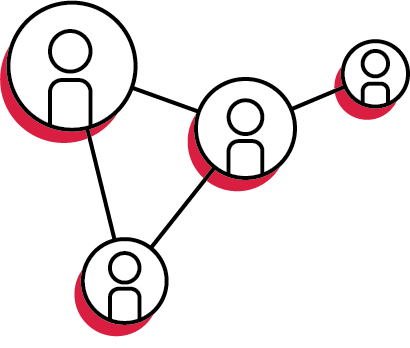 Additionally, A.R.T./New York launched a second cohort-based learning program in October 2018 on the topic of Relaxed Performances—a model of sensory-friendly performances. With training provided by Kirsty Hoyle of Include Arts over the course of two two-day intensive workshops, A.R.T./New York started a community of 12 theater companies committed to increasing their organizations' programming for audiences with sensory sensitivity or developmental disabilities. Members of these two cohorts meet regularly to discuss the challenges of doing this work, share resources, and collaborate on moving this work forward within New York City.
CONSULTING
To support our members as they strive to make the spaces and performances more accessible for all, Beth Prevor of Hands On will be joining our team of Theatre Leadership Program consultants and will be available to A.R.T./New York members to provide short term consulting. Beth and Hands On's guidance and expertise can be a significant tool in understanding how your theatre company can better serve audiences, artists, and administrators with disabilities. As always with the Theatre Leadership Program, the first step is to reach out to Programs Assistant, Member Services, Jeannely Lopez at [email protected].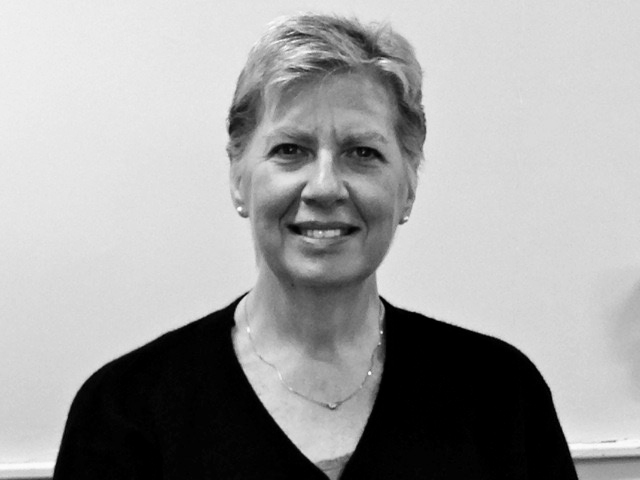 Beth Prevor is a co-founder and Executive Director of Hands On, an arts service organization that advocates for access to the cultural arts for the Deaf community and audiences with disabilities. For the last 30+ years, Hands On has been providing access for the Deaf and hard of hearing communities of NYC through sign language interpreted theater at some of NYC's most prestigious theaters including The Roundabout Theater Company, The New York Shakespeare Festival/Public Theater and The New Victory Theater.  As Executive Director, Beth works with arts organizations to ensure inclusion for all by providing marketing, community engagement and audience development strategies. As a disabled advocate, Beth is active as an advisory member to many groupsincluding, The Shubert Accessibility Committee, Lincoln Center'sDepartment of Programs and Services for People with Disabilities (PSPD), The New Jersey Theatre Alliance, and the Museum Access Consortium (MAC). She has led workshops on accessibility and the arts for organizations around the country including the Kennedy Center's LEAD (Leadership Exchange in Arts and Disability) Conference, Americans for the Arts, The National Arts Marketing Project, the Alliance of Resident Theaters/New York (ART/NY) and Theater Communications Group (TCG). 
She is the 2015 recipient of the John F. Kennedy Center's Excellence in Accessibility Leadership Lifetime Achievement award.
Header: Tectonic Theater Project's production of Carmen. Photo by Stan Borough.
Photo credit for The Winslow Boy is unknown. If you took the photo, please contact Bo Suh, Communications Coordinator, at [email protected]