theatre Internships
A.R.T./New York connects member theatre organizations with interns who care about the theatre and are deeply interested in learning how theatre is made.
Theatre Internship Fair 2016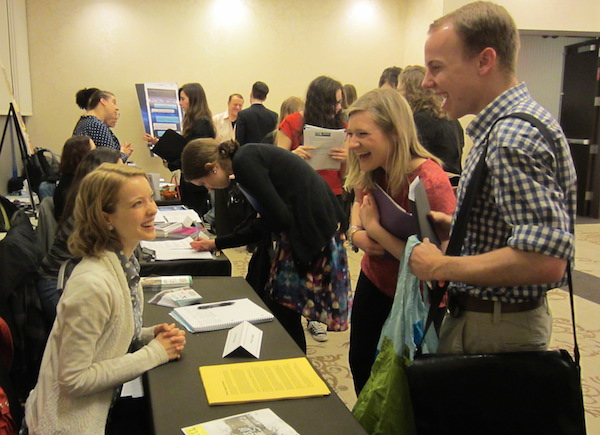 in partnership with the American Theatre Wing
Saturday, March 12, 2016
TKP New York Conference Center
109 West 39th Street, 2nd Floor
New York, NY 10018
Directions »
The 2016 Theatre Internship fair is an opportunity for students to meet and greet with theatre companies in New York City. All theatre companies present at the fair are seeking interns to support their work in fields such as production, marketing, fundraising, general management, and more. While most companies are offering internships for the upcoming Summer and Fall semesters, students can also find more immediate placement
Student Registration »
Students must register for a time slot by March 10. More info for students »
Theatre Company Registration (closed)»
Interested theatres must register by March 4, 2016. Companies should arrive at 9:30am and ensure they have a representative at their table until the end of the fair at 1:30pm. More info for Theatres »
The 2016 Theatre Internship Fair is presented in partnership with American Theatre Wing and generously sponsored by the Michael Tuch Foundation, Le Moyne College, and TheaterMania.
Seeking an Internship
Students seeking an internship can add themselves to the Theatre Intern Database, learn more about the annual Internship Fair, and find outside resources and support for their new path.
Hosting an Internship
Learn more about A.R.T./New York's Theatre Intern Database and annual Internship Fair, and learn more about how to host an intern ethically and legally at your company.
Header: David Greenspan, Ugo Chukwu, Rachel Claire, Amir Darvish, Meg MacCary and Susan Hyon in the Target Margin Theater production of The (*) Inn (photo by Erik Carter)