The A.R.T./New York Theatres Rental Subsidy Fund 


Application Guidelines
JUMP TO: Eligibility | Evaluation Criteria | Grant Assistance | Scheduling & Contracting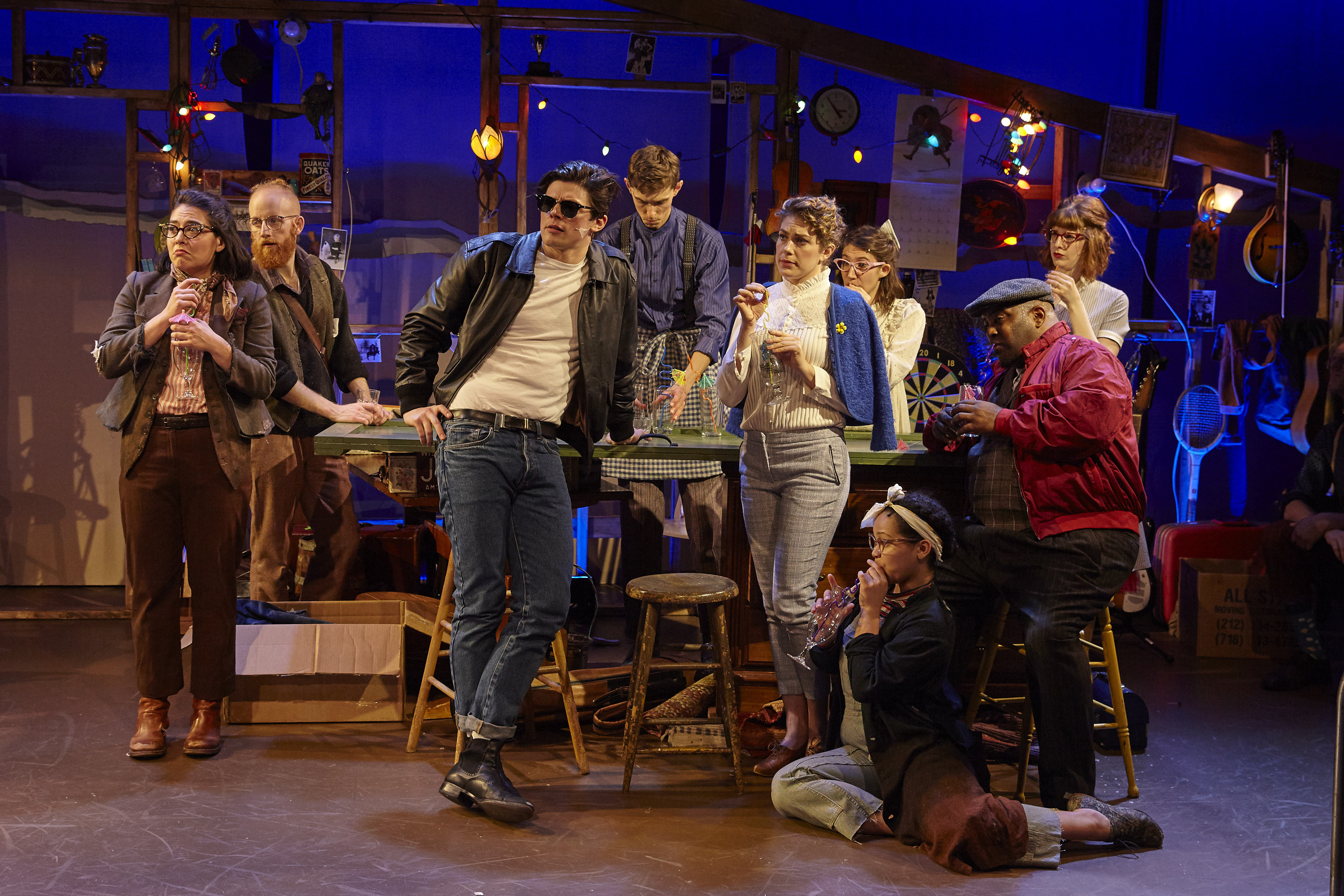 Pipeline Theatre Company's production of Folk Wandering. Photo by Suzi Sadler. 


APPLICATION DOWNLOADS
Eligibility for the Rental Subsidy Fund
A.R.T./New York Tier 2, 3, 4, or Independent Producer Member in good standing with no outstanding dues, rent, or loans. Tier 1 and Incubator Members are not eligible for this subsidy. 

Companies applying for A.R.T./New York membership in order to be eligible for a grant must apply for membership at least two weeks before the grant deadline and should reach out to David E. Shane at

[email protected]

 explaining their intention to apply, in order to ensure their membership is approved in time.

Annual Operating expenses under $1 million

Does not own or have long term lease on its own performance venue

501(c)(3) or fiscally sponsored

Proposed rentals must be between three and eight weeks. Each company can receive only one subsidized rental in a theatrical season (July-June)

For proposed rentals that will be a co-production, all companies involved must meet the above guidelines. Applicants applying for a co-production should email grants

@art-newyork.org

 in advance of applying to receive additional guidance and guidelines.
Applicants who wish to reapply after an unsuccessful application for subsidy may only do so after receiving feedback on their application from A.R.T./New York staff. Please email

 

[email protected]

 to schedule a feedback call if you have not already done so. 


---
Criteria for Evaluation
Applications for subsidized rentals at the A.R.T./New York Theatres will be evaluated by a panel using the below criteria to seek applicants with a diversity of aesthetics and that share A.R.T./New York's values.
Organizational Identity – Does the proposal clearly define the company's mission and programming? Does the production for which the company seeks funding seem in sync with the stated mission? Does the company distinguish itself from other applicants in its mission and vision?
Diversity of Artists and Audiences Served – Does the company distinguish itself from other applicants in serving a unique community of artists and audience members? Are these artists and audiences representative of diverse communities in terms of race, ethnicity, religion, gender identity, sexual orientation, income level, age, and disability that make up New York City? Does the company outline specific strategies for reaching out to diverse audiences and including diverse artists among its creative community?
Financial Health and Impact of Subsidy Funds – Does the company present a strong and clear financial picture? Are the budgets provided clearly constructed and free from errors? Does the company make a strong case for the impact of working at the A.R.T./New York Theatres? Does the company make a strong and specific reallocation of funds saved through the subsidized rental? 
 
---
Narrative Statement Assistance

A.R.T./New York Staff offers the opportunity for narratives to be reviewed by our staff in advance of application. The hope is to give applicants who choose to avail themselves of this service the best possible opportunity to create a competitive application. Before doing so, we strongly encourage you to read over the narrative questions and the criteria for evaluation and ensure your narrative addresses these in full. We also strongly encourage you to have a second reader do the same, as well as having someone look over the narrative for a copy-edit. 
When sending a draft, please keep in mind:
A.R.T./New York staff will only look at one draft and provide comments. We cannot review multiple drafts for you before submission.

A.R.T./New York staff will only review your narrative statement, no other application documents may be sent for review prior to submitting your application.

Expect 1-2 weeks before receiving feedback. Keep in mind that applications must be received by the end of the month for consideration in the following month's panel. A.R.T./New York staff cannot expedite the review process, so please keep this timeline in mind if you are seeking narrative review. 

Our staff will look at the draft of your narrative and provide comments and guidance; we will not copy edit or rewrite your narrative for you.

The individuals providing comments are not voting members of the grant panel.
If seeking a review of your narrative statement please send a draft as a PDF attachment to [email protected] and a member of the A.R.T./New York Programs Team will review it and provide comments within 1-2 weeks. 
 
---
Each applicant will be asked to indicate its preferred space and first, second, and third choices of time frames during which the company would like to rent.
Once selected, companies awarded subsidy will be scheduled for available production slots. Following notification, you will receive a call from the General Manager of the A.R.T./New York theatres to discuss your date preferences. In order to create an efficient calendar that serves the most companies possible, the panel and staff may not be able to entertain specific date requests. 
For the selected companies, once dates have been determined, a simple memorandum of understanding will be sent for signature. This memorandum must be signed and returned within 30 days to secure the company's rental, and 10% or $1,000 (whichever is greater) will be due on signing.  Then you will enter into a full rental agreement which will outline the terms of the rental including the payment schedule for the remaining amount.  The balance of the license fee needs to be paid 30 days prior to load-in.  
For questions about the Rental Subsidy Fund guidelines and eligibility, please email grants@art-newyork.org.
For questions about the facilities and rental packages, please contact Kendra Ramthun at [email protected].