FUNDING
A.R.T./New York provides a variety of financial resources to help theatres realize their creative potential.
The Andrew W. Mellon Foundation
New York Theater Program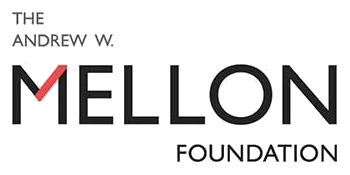 FREQUENTLY ASKED QUESTIONS 
What does the New York Theatre Program Fund? 
The New York Theatre Program (NYTP) is a long-standing and prodigious grant program of the Andrew W. Mellon Foundation which provides general operating support to the non-profit theatre community in New York City. A.R.T./New York will administer this program in partnership with the Andrew W. Mellon Foundation, and all applicants and grantees will interact with A.R.T./New York as their grantmaker. These grants will be multi-year general operating support grants and are not project-restricted.
What is the timeline for the application?
Invitations to apply for the New York Theater Program were sent out on Monday, March 25th, 2019, and the application closes on May 6th, 2019 at 5:00pm. Applicants will be notified of funding decisions by June 30th, 2019. 
I received an invitation. How do I apply?
Please review all of the guidelines, application instructions, and evaluation criteria. Once you are ready to apply, click here. 
Help! I am having trouble with OpenWater. 
For any technical or troubleshooting issues with your grant application, please contact Programs Assistant, Program Services Kirsten Sweeney at [email protected] or (212) 244-6667 ext. 219.
How are the grantees decided? 
As with other A.R.T./New York grants, applications will be evaluated by a peer panel. Auditor evaluations will also be available for panel review. Evaluation criteria for the panel will include:
Organizational Identity

Artistic Impact and Excellence

Administrative and Financial Best Practices

Impact of the Award
Do I have to be an A.R.T./New York member to apply for the Andrew W. Mellon Foundation New York Theater Program?
Nope! A.R.T./New York membership is not required, though membership will be part of the award for non-member grantees.
Is my company eligible for the New York Theater Program?
Please review the eligibility requirements here. Unlike all other A.R.T./New York grants, the New York Theater Program is by invitation only. 
Why was I not invited to apply for the New York Theater Program?
The selection process for the New York Theater Program is highly competitive. From April 2018 to March 2019, 18 auditors selected from community and staff recommendations reviewed over 150 eligible theatre companies. Selected organizations were invited to apply based on the auditor responses as well as the following criteria:
The company produces theatre within the five boroughs of New York City (A.R.T./New York has an expansive understanding of the definition of theatre as a discipline of live performance);

Has an average general operating budget (excluding capital activities) of between $50,000 and $3 million over the past three fiscal years;

Must not be primarily a theatre education organization.
Who are the auditors?
There are approximately 20 auditors evaluating work. These individuals are all deeply familiar with the NYC theatre community but come from a wide variety of backgrounds. A.R.T./New York has worked to ensure that the auditors are diverse in terms of both cultural and theatrical experience. The goal is to have 2-3 auditors attend the work of each company being considered.
It is important to the auditing process and the fair evaluation of work that auditors have as close to a normal audience experience as possible. Because of this, A.R.T./New York will not be requesting comps or alerting companies when an auditor is attending a show. This also means that significantly less burden (financial and administrative) is placed on the companies being evaluated.
What if my company does not have public work during the auditing period? 
If your organization has been informed that you are under consideration, but does not have public work during the auditing period, please reach out to Director of Programs Corinne Woods at [email protected]. We understand that many companies undergo long developmental periods or produce infrequently, and we are working to make this process accommodate that diversity of producing models. A.R.T./New York auditors have been prepared to evaluate developmental work, such as readings and workshop performances, and it is in no way a detriment to the organization if the work audited is not a full production.
If you had a production early in the auditing period and want to check if auditors attended, or if you have an upcoming show or event you want to recommend A.R.T./New York auditors attend, email Director of Programs Corinne Woods at [email protected]. Requests for a specific show from your season to be audited are welcome, and we will do our best to honor them. Please send show information as far in advance as possible.
How are auditors evaluating our work? 
Auditors begin with a one-on-one meeting with A.R.T./New York where we review conflicts of interest, the importance of distinguishing between personal taste and quality of work, and the goals of the program. 
This grant program is intended to support companies who are impacting the field in New York City and nationally, who work with integrity and intentionality in the creation of their work, and who are making work that is relevant to the theatrical field and cultural conversation more broadly. 

A.R.T./New York recognizes that there is no single definition for artistic excellence and that our individual understanding of the concept of artistic excellence is informed by a host of subjective and objective ideas. Auditors are encouraged to think expansively about artistic excellence and to focus on whether companies have created work with intentionality and integrity, whether the work contributes to the theatrical culture, and whether the production is mission-aligned for the organization. A.R.T./New York also rejects the idea that service to the Western European artistic canon is a core component of artistic excellence.

The quality of the artistic elements of the production

The relevance of this production to the field, the community,

The audience experience of the production

How this work or company informs the field and contributes to the aesthetic conversation in the field, city, and community.
For organizations invited to submit an application, auditor evaluations will be presented to the panel to supplement their application materials.
How do I get involved?
Nominate a theatre company: If you wish to nominate a theatre company for review, you may do so. Please keep in mind that organizations should meet the general eligibility criteria listed above and be able to perform well under evaluation of their organization's identity, artistic excellence, administrative and financial best practices and the impact the award would have on the company. You should only nominate companies that you believe use theatre successfully and responsibly to create an important impact on their audiences and the field.
Please remember, the number of nominations or perceived prestige of nominators are not factors in the decision to consider a company for review, nor is a conflict of interest disqualifying for a nomination. The nomination process is simply a tool to bring companies to our attention who might otherwise go overlooked. 
Nominations closed at the end of August 2018. Expect nominations for the next cycle to open in late 2019. 
Recommend an auditor: Individuals interested in serving as an auditor or in nominating an auditor are welcome to do so. Auditors should be established theatre artists and professionals based in New York City with a strong knowledge and familiarity with NYC theatres and best practices.
Auditor recommendations closed at the end of August 2018. Expect nominations for the next cycle to open in late 2019.
For more information about the New York Theatre Program, please email [email protected].