The Andrew W. Mellon Foundation
New York Theater Program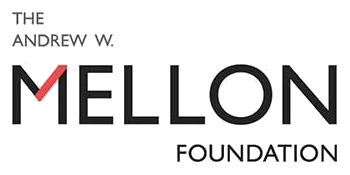 THE PROCESS | AUDITING | GET INVOLVED 
A.R.T./New York is pleased to announce a new partnership with The Andrew W. Mellon Foundation as we take on the administration of the Andrew W. Mellon Foundation New York Theater Program (NYTP). This prestigious grant program has long been a crucial source of general operating funding for the nonprofit theatre community in New York City, and will be the largest and most competitive grant program offered by A.R.T./New York to date. Through this partnership, A.R.T./New York and Mellon aim to strengthen and support theatres across all five boroughs through meaningful general operating grants, which will benefit as many as 40-50 theatre companies.

While specifics of the grant are forthcoming, general eligibility requirements are as follows:



Organizations must produce theatre within the five boroughs of New York City.

A.R.T./New York has an expansive understanding of the definition of theatre as a discipline of live performance.

Companies' general operating budgets (excluding capital activities) must average between $50,000 and $3 million over the previous three fiscal years.

Organizations must be able to demonstrate a significant contribution to the New York theatre scene, to the form as a whole, and have a meaningful body of work that has been shown to the public. Three years of producing history preferred.

A.R.T./New York membership is not a requirement, though membership will be part of the award for non-member grantees.

Grantees from previous rounds will be considered for funding by the Program as long as they still meet other eligibility criteria, but we cannot guarantee that all previous grantees will be funded.
The Andrew W. Mellon Foundation New York Theater Program (NYTP) is an exciting addition to the suite of grants administered by A.R.T./New York and allows us to further support our member theatres, which make up the majority of producing organizations in New York City. Unlike other grants administered by A.R.T./New York, applications are by invitation only. All A.R.T./New York members who meet the eligibility criteria will be considered for review.
The application process for NYTP will be conducted as follows:  





Nomination:
Auditing:
Invited Application:
Invited Panel:

Organizational Identity

Artistic Impact and Excellence

Administrative and Financial Best Practices

Impact of the Award

Decisions and Award:
Awarded grants will be for use over a three year period, paid out once a year upon receipt of a brief Interim Report. A.R.T./New York and The Andrew W. Mellon Foundation are working closely to refine the process and criteria, and will continue striving to create a grant that is responsive to the needs of the theatre community.
A.R.T./New York is currently in the midst of the auditing process. From April 2018 - March 2019 a team of auditors will be attending and reviewing the work of eligible, nominated companies. Theatres will be invited to apply based on auditor reviews.

Who are the auditors?
There are approximately 20 auditors evaluating work. These individuals are all deeply familiar with the NYC theatre community but come from a wide variety of backgrounds. A.R.T./New York has worked to ensure that the auditors are diverse in terms of both cultural and theatrical experience. The goal is to have 2-3 auditors attend the work of each company being considered.
It is important to the auditing process and the fair evaluation of work that auditors have as close to a normal audience experience as possible. Because of this, A.R.T./New York will not be requesting comps or alerting companies when an auditor is attending a show. This also means that significantly less burden (financial and administrative) is placed on the companies being evaluated.
What if my company does not have public work during the auditing period? 
If your organization has been informed that you are under consideration, but does not have public work during the auditing period, please reach out to Director of Programs Corinne Woods at [email protected]. We understand that many companies undergo long developmental periods or produce infrequently, and we are working to make this process accommodate that diversity of producing models. A.R.T./New York auditors have been prepared to evaluate developmental work, such as readings, and workshop performances, and it is in no way a detriment to the organization if the work audited is not a full production.
If you had a production early in the auditing period and want to check if auditors attended, or if you have an upcoming show or event you want to recommend A.R.T./New York auditors attend, email Director of Programs Corinne Woods at [email protected]. Requests for a specific show from your season to be audited are welcome, and we will do our best to honor them. Please send show information as far in advance as possible.
How are auditors evaluating our work?
Auditors begin with a one-on-one meeting with A.R.T./New York where we review conflicts of interest, the importance of distinguishing between personal taste and quality of work, and the goals of the program.



This grant program is intended to support companies who are impacting the field in New York City and nationally, who work with integrity and intentionality in the creation of their work, and who are making work that is relevant to the theatrical field and cultural conversation more broadly. 

A.R.T./New York

Within that framework, auditors are asked the evaluate:

The quality of the artistic elements of the production

The relevance of this production to the field, the community, its audience

The audience experience of the production

How this work or company informs the field and contributes to the aesthetic conversation in the field, city, and community.


For organizations invited to submit an application, auditors evaluations will be presented to the panel to supplement their application materials.
Nominate a theatre company: If you wish to nominate a theatre company for review, you may do so. Please keep in mind that organizations should meet the general eligibility criteria listed above, and be able to perform well under evaluation of their organization's identity, artistic excellence, administrative and financial best practices, and the impact the award would have on the company. You should only nominate companies that you believe use theatre successfully and responsibly to create an important impact on their audiences and the field.
Please remember, the number of nominations or perceived prestige of nominators are not factors in the decision to consider a company for review. Nor is a conflict of interest disqualifying for a nomination. The nomination process is simply a tool to bring companies to our attention who might otherwise go overlooked. 
Nominations closed at the end of August 2018. Expect nominations for the next cycle to open in late 2019
Recommend an auditor: Individuals interested in serving as an auditor or in nominating an auditor are welcome to do so. Auditors should be established theatre artists and professionals based in New York City with a strong knowledge and familiarity with NYC theatres and best practices.
Auditor recommendations closed at the end of August 2018. Expect nominations for the next cycle to open in late 2019
For more information about the New York Theatre Program, or if you have a nomination for a theatre company or a recommendation for an auditor, please contact Corinne Woods, Director of Programs, at [email protected] or (212) 244-6667 ext. 241.

Header: Irish Repertory Theatre's production of Finian's Rainbow. Photo by Carol Rosegg.