The Andrew W. Mellon Foundation
New York Theater Program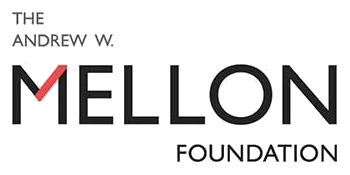 A.R.T./New York is pleased to announce a new partnership with The Andrew W. Mellon Foundation as we take on the administration of the Andrew W. Mellon Foundation New York Theater Program (NYTP). This prestigious grant program has long been a crucial source of general operating funding for the nonprofit theatre community in New York City, and it will be the largest and most competitive grant program offered by A.R.T./New York to date. Through this partnership, A.R.T./New York and Mellon aim to strengthen and support theatres across all five boroughs through meaningful general operating grants, which will benefit as many as 40-50 theatre companies. Awarded grants will be for use over a three-year period, paid out once a year upon receipt of a brief Interim Report.
Program Goals:
Recognize the outsized influence of small and midsize New York theatres on the field locally and nation-wide.

Provide multi-year general operating support grants to small and midsize theatres, providing them with the support to build their capacity, make long-term plans knowing they have funding secured, and build their funding portfolio with an eye towards stability and growth.

Fund a vibrant mix of theatres working with diverse aesthetics and serving a wide range of cultural communities across New York City.

Support companies who are impacting the field in New York City and nationally, who work with intentionality and integrity in the creation of their work, and who are making work that is relevant to the theatrical field and cultural conversation more broadly.
The 2019 Panelists and Auditors will be announced in June along with the list of grantees. 


Applications for the New York Theater Program closed on Monday, May 6th at 5:00pm.
If you couldn't find the information you were looking for, try visiting our Frequently Asked Questions page for more details.
For more information about the New York Theatre Program, please email [email protected].