NYSCA-A.R.T./New York
Creative Opportunity Fund
(A Statewide Theatre Regrant Program)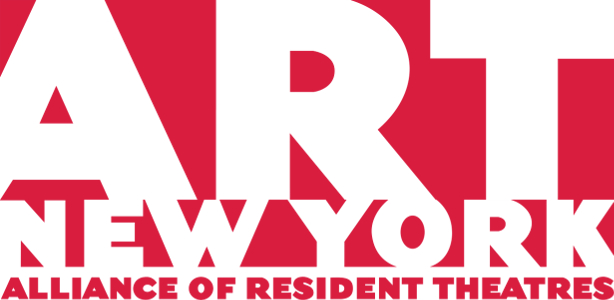 Overview | Timeline | Guidelines & Eligibility | Info Sessions | Current Grantees

2017 Creative Opportunity Fund Recipient The Movement Theatre Company's AND SHE WOULD STAND LIKE THIS. Photo by Ahron Foster.
OVERVIEW
The NYSCA-A.R.T./New York Creative Opportunity Fund (A Statewide Theatre Regrant Program) is a regrant program that provides grants of $2,000 to $6,000 to support either organizational growth or the development of new work for the professional theatre in New York State. This grant addresses small professional theatres with budgets of $500,000 or under and organizations that have a limited administrative capacity. A.R.T./New York regrants NYSCA funds, and all applicants and grantees will interact with A.R.T./New York as their grant maker.
The goals of this grant are to provide a grant funding opportunity with a simple application process accessible to small organizations; offer and/or increase funding to theatre groups and certain individual artists and unincorporated entities that would not otherwise apply to NYSCA; help organizations grow institutionally as they prepare to apply directly to NYSCA; support high quality, professional theatre that advances the field; and create opportunities for participation in the arts, particularly for historically underserved populations and communities in New York State. 
Awards for The NYSCA-A.R.T./New York Creative Opportunity Fund (A Statewide Theatre Regrant Program) range from $2,000 to $6,000. Grants are made in two categories:
OPPORTUNITY TO CREATE (OTC)

 funding supports the development or presentation of high quality professional theatre, with a focus on work that expands the form and addresses new or underserved audiences using unique, clearly-defined strategies;

OPPORTUNITY TO GROW (OTG)

 funding supports a strategic growth initiative that will help to stabilize the administration of an organization, allow the organization to address a challenge, and/or to grow and professionalize.
Applicants may apply to ONE category each fiscal year. 
For the purposes of this regrant, NYSCA and A.R.T./New York define a professional theatre company as one which has self-produced for a minimum of two seasons, has performances open to the general public, pays artists, and must not charge fees to artists to participate in the theatrical productions of the organization. More information on the eligibility guidelines for this grant may be found here. Applicants may be 501(c)(3), fiscally sponsored, or "non-profit in spirit"—meaning an individual artist or small unincorporated project with a budget under $100,000.


Applications for the NYSCA-A.R.T./New York Creative Opportunity Fund closed on December 10th, 2018. 
NEW THIS YEAR:

This year, companies who apply for project-based funding for the same cycle through NYSCA's Decentralized Programs (through local arts councils like LMCC, Brooklyn Arts Council, ArtsWestchester, etc.) will be eligible to apply for Creative Opportunity Fund programming in the Opportunity to Grow funding category. Applicants who apply to NYSCA's Decentralized Programs will not be eligible to apply for the Opportunity to Create funding category.

Companies that applied directly to NYSCA's theatre programming for 2019 funding are not eligible to apply for the Creative Opportunity Fund for 2019.

For more information on eligibility, click here.
For more information about this program, please email [email protected].
---
TIMELINE
The application for the 2019 Creative Opportunity Fund closed on December 10th, 2018. Grant funding decisions will be made in mid-January 2019 for a grant year of January-December 2019. 
Read more about eligibility, required documents, narrative guidelines, narrative statement and budget reviews, and evaluation criteria.
These info sessions, held in our Manhattan office, upstate, and online, were hosted by A.R.T./New York programs staff and walked applicants through the application and guidelines. 


Miss the info session in your area?  View a recording of the online info session here »
---
GRANT REPORTING:

Grant crediting guidelines and language »

FY18 NYSCA-A.R.T/New York Creative Opportunity Fund Grant Reporting Form »

(Remember: you must be logged in as your organization to complete the form)
2019 NYSCA-A.R.T./NEW YORK CREATIVE OPPORTUNITY FUND RECIPIENTS
Opportunity to Grow

Opportunity to Create

Aaron Landsman/Is This You
Broken Box Mime Theater
EPIC Players Inc.
Fresh Ground Pepper
Honest Accomplice Theatre
Little Lord
National Asian Artists Project, Inc.
New York Neo-Futurists
Opera Ithaca
Raíces Theatre Company
Spicy Witch Productions
STEPS Theatre
Studio Theater in Exile
Superhero Clubhouse
The 24 Hour Plays
The Secret City

Bluelaces Theater Company
Breadcrumbs Productions
Caborca
DEEP Arts, Inc. Fitz&Startz Productions
Flux Theatre Ensemble, Inc.
Joshua William Gelb / JV Squad
Little Did Productions
Piehole
Quick Silver Theater Company
Theatre of the Emerging American Moment, dba The TEAM
Woodshed Collective
This program is made possible by the New York State Council on the Arts with the support of Governor Andrew M. Cuomo and the New York State Legislature.
Header: Irish Repertory Theatre's production of Finian's Rainbow. Photo by Carol Rosegg. 
---