SERVICES
A.R.T./New York's programs, services,
and events connect and enrich the

New York City theatre community.
 
About | Workshops & Education | Microgrants | Ombuds Program | Leadership Council 


Body Autonomy
With the #MeToo movement, incidents across the country, and stories from our own community, it has become clear that the New York theatre community also needs to learn much about harassment and abuse. In response, and with generous support from the New York Community Trust, A.R.T./New York is launching Body Autonomy: A new program that combats cultures of abuse and empowers actors, artists, and participants with control over their bodies on and off stage. Built on the principles of restorative justice, body autonomy, and affirmative consent, this program consists of three components:
Education and professional development

 for member companies and their staffs,

Microgrants to offset the cost of hiring Intimacy Directors for productions including nudity and/or intimate scenes, and

 

A subsidized ombud program, providing

 independent, trained advocates who can assist individuals in mediating conflicts, anonymously sharing concerns, and generally act as an independent and/or anonymous liaison between the organization and the individuals involved in the production. 
We are currently meeting with artists, administrators, and theatre-makers to discuss the program, the state of the field, and identify possible future partners in this work. We are committed to centering the leadership and voices of people of color, trans/non-binary people, queer folks, and other marginalized voices. If you would like to chat about the program or A.R.T./New York's work in this area, please contact Corinne Woods, Director of Programs, at [email protected] or by phone at 212-244-6667 x241.   
Workshops

A.R.T./New York works with peer institutions to offer workshops and trainings designed to develop and strengthen sexual harassment policies. Please check back for updates about workshops in 2019. 

 

HELPFUL VOCAB

Restorative Justice: a theory that emphasizes repairing the harm caused by wrongdoing. It is best accomplished through cooperative processes that include all stakeholders. This can lead to transformation of people, relationships, and communities. Read more »

 

Affirmative Consent: a framework that requires all parties to actively consent to an interaction and does not assume an individual gives consent until they state otherwise. This shifts the dynamics of interactions, especially physical ones, by placing the onus on all parties rather than an individual. This framework is often used in sexual education but it can also be applied more broadly.

 

Bodily Autonomy: the right to self-governance over one's own body and how it is used and portrayed without external influence or coercion.
MICROGRANTS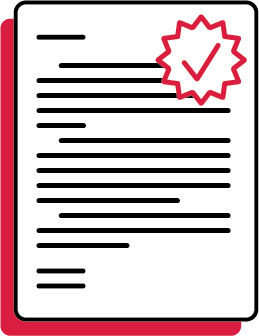 A.R.T./New York offers microgrants to subsidize the cost of bringing Intimacy Directors/Choreographers onto a production. In addition to making this process more financially feasible, these microgrants will underscore how important an Intimacy Director/Choreographer is for a production that involves nudity and/or sexual contact or choreography––just like how valuable a fight choreographer is for scenes involving stunts and physical action. 
Applying for the microgrant requires providing a short narrative and a budget for approval. Grants will be paid directly to the intimacy choreographer. The grants are for up to $500 and must be matched 1:1 by the producing company. For further information about the microgrant or questions about eligibility, please email Hope Chavez, Programs Manager, at [email protected].
PDF Preview of the Application »
OMBUDS PROGRAM
A.R.T./New York is launching a pilot ombud program with 10 member theatre productions. Each participating production will be assigned a pair of ombuds for one production in their season. The ombuds will be available to assist in mediation, reporting, and meetings as needed. They serve two essential functions:
1) to be an accessible resource for individuals to report (anonymously, if requested) inappropriate or unsafe behavior outside of the traditional power structures within the rehearsal room or the theatrical organization;
2) to establish ground rules for bodily autonomy and safety in the rehearsal process so that everyone involved has understanding and agreement about acceptable and unacceptable behavior.
If you are interested in joining the Ombud pilot program, please fill out this short form.
| | | |
| --- | --- | --- |
| What is an ombud? |   | Interested in becoming an ombud? |
| An ombud acts as an independent, anonymous, and confidential reporting and mediation resource for the production. Ombuds are trained in conflict resolution and act as a liaison between the reporter and the organization. They are trained in the framework of bodily autonomy and best practices for safety in the rehearsal and audition room. An ombud does not provide a judicial role or arbitrate on wrong or right, but serves to support the integrity, safety, and well-being of artists and staff involved in the production.  |   | If you have some theatre or artistic background, a passion for restorative justice, strong listening skills, and an interest in building a culture of safety, consent, and care, you may qualify to work as an ombud! This is a paid position, and ombuds will go through a training process and have ongoing check-ins with A.R.T./New York staff and the leadership council. If you or someone you know is interested, please contact Hope Chavez, Programs Manager, at [email protected] or by phone at 212-244-6667 x224. |
LEADERSHIP COUNCIL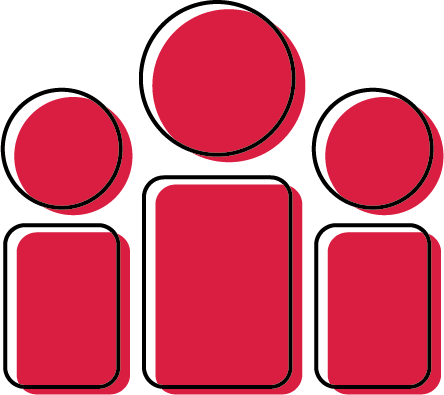 The Body Autonomy program will be overseen by a leadership council of members of the community. This council will hold A.R.T./New York accountable to implementing a program that is supportive, responsible, and responsive. 

The A.R.T./New York Body Autonomy Leadership Council: 
Becky Bodurtha · Elena Chang · Rachel Dart · Luci Devoy · Orion S. Johnstone · Liz Morgan · Casey York
Header: Tectonic Theater Project's production of Carmen. Photo by Stan Borough.