theatre Internship Program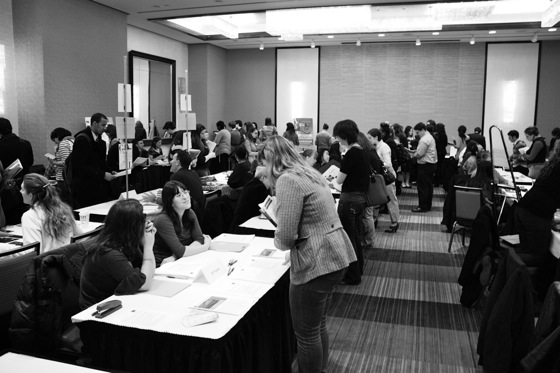 "I don't know how Off Broadway would function without interns."
Casey Childs // Executive Producer, Primary Stages
The A.R.T./New York Theatre Internship Program aims to connect member theatre organizations with interns who care about the theatre and are deeply interested in learning how theatre is made. Theatre organizations can often benefit from having additional 'hands on deck' but don't always have the funds to support a full or part time staff position. Students are often looking to gain work experience in the theatre and find difficulty getting access or making sense of the industry. A.R.T./New York acts as a bridge to connect the two and therefore facilitate the making of great theatre in New York City. There are two components of the Internship Program: the Theatre Internship Fair and the Intern E-File.
Theatre Internship Fair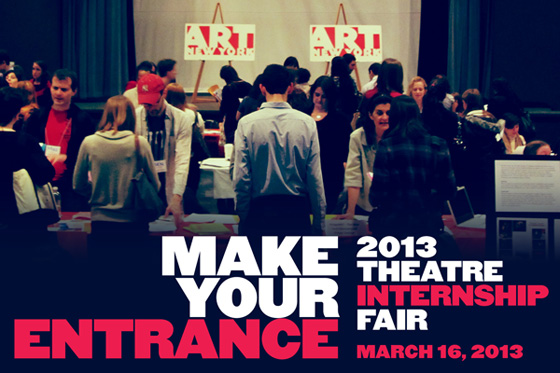 The annual A.R.T./New York Theatre Internship Fair—held in mid-March so as to coincide with universities' Spring Breaks—provides member theatres with the opportunity to meet graduate and undergraduate students from nearly one hundred colleges and universities across the city, state, and country, all of whom are seeking internships in nonprofit theatre. While most students are interested in securing internships for the upcoming Summer and Fall semesters, some are also looking for more immediate placement.
On Saturday, March 16, 2013 A.R.T./New York will host the 12th Annual Theatre Internship Fair at the Midtown Exhibition Center in Manhattan.
Check out the video below for highlights from 2011 or visit our Facebook page for photos from this year's Theatre Internship Fair.
The 2012 Theatre Internship Fair was generously sponsored by the Michael Tuch Foundation. Additional support is provided by American Theatre Wing, TheaterMania, Inc., and Educational Housing Services.
Theatre Intern Database
As part of the registration process for the Theatre Internship Fair, A.R.T./New York collects student information for the Theatre Intern Database. This members-only resource is an archive of intern resumes that is searchable by school, graduation year, location, preferred semester, and internship focus (artistic, development, general management, marketing, and production). Member theatres can access the database at any time to facilitate their intern search.
If you are currently a member, please click below to access the database. If you are not currently a member, you can gain access to the database by applying for membership or renewing your membership.