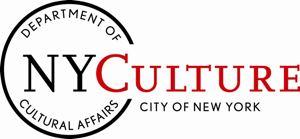 This year Christmas arrived in June! Last week, despite facing billions of dollars in spending cuts, Mayor Bloomberg, First Deputy Mayor Patricia Harris, and the City Council, under the leadership of Speaker Christine Quinn, Finance Chair Domenic Recchia, Council Member Jimmy Van Bramer, Chair of the Committee on Libraries, Cultural Affairs, and International Intergroup Relations, and Commissioner Kate Levin, secured a $48 million restoration of the Mayor's proposed $48.489 million cut to the NYC Department of Cultural Affairs.
Here is the information we have as of this moment:
DCA FUNDING LEVELS
FY11 Budget: $149.85 Million
FY12 Proposed Budget (with cut): $100.56 Million
FY12 Actual Budget (with restorations): $152.45 Million
BREAKDOWN OF CITY COUNCIL RESTORATIONS
Total: $35.3 Million
Programs: $9 Million
Cultural Institution Groups (CIGs): $20.5 Million
DCA Coalition of Theatres of Color: $700 Thousand
Cultural After School Adventure (CASA): $5.1 Million
If you would like to check on member items for your organization, please click here to review the document. It is in alphabetical order, but in segments, so make sure to read through the whole document.
Please send thank you notes to:
Your City Council Member (where you live and where you work)
To find out who your Council Member is, please click here.
Speaker Christine Quinn
224 West 30th St (Suite 1206)
New York, NY 10001
City Council Finance Committee Chair Domenic Recchia
445 Neptune Avenue
Community Room 2C
Brooklyn, NY 11224
Council Member Jimmy Van Bramer, Chair of the NY City Council Committee on Cultural Affairs, Libraries and International Intergroup Relations
47-01 Queens Boulevard
Suite 205
Sunnyside, NY 11104
The Department of Cultural Affairs is planning on contacting each grantee about the status of their funding. For this reason, we suggest that you refrain from sending any thank you notes to DCLA until you have heard from them directly.
Given the difficult choices the Mayor and the City Council had to make with respect to the budget, this is a tremendous achievement for the arts, and we should show our gratitude. I want to thank all of you who took the time to make calls, write letters, visit your Council Members, and testify on behalf of these cuts. What a great way to begin the fiscal year!