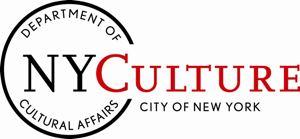 Dear Members,
Please read the budget update below from our government relations consultants Claudia Wagner and Adam Rich.
While the message below gives "hope" that the City Council will endeavor to restore funding to the New York City Department of Cultural Affairs (DCLA), we should not take this for granted. Since the Council is trying to sign a deal with the Mayor by 6/14 (which could change) we need your help ASAP.
STEPS YOU CAN TAKE TO HELP US SECURE DCLA RESTORATION
If you have a show running please download this letter and insert it in your programs tonight and/or tomorrow night. Pre-show curtain speeches urging audience members to participate, and/or assigning a staff member or volunteer to stand in the lobby to collect and distribute letters will increase your response rate.

If you do not have a show running, please get your staff, and anyone else you can to sign the letter TODAY. Please note, only NYC Residents should sign the letter.
MAIL ALL OF THE LETTERS IMMEDIATELY TO:
Honorable Christine Quinn, Speaker
New York City Council
250 Broadway, Suite 1856
New York, NY 10007
These letters will make a powerful impact and our voices will be heard!