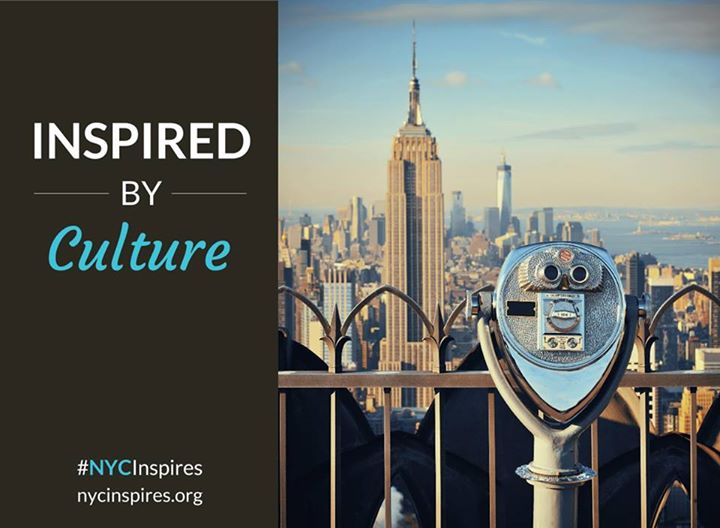 #NYCInspires: A.R.T./New York's City Council Testimony
The following is A.R.T./New York's testimony to the New York City Council, delivered by Director of Programs Ann Marie Lonsdale, on March 23rd, 2016.
Good afternoon. My name is Ann Marie Lonsdale and I am the Director of Programs for the Alliance of Resident Theatres/New York (A.R.T./New York) the leading service and advocacy organization representing 370 nonprofit theatre companies and professional affiliates in New York City.
I want to thank Chairperson Van Bramer and the Committee on Cultural Affairs for allowing me to testify before you today.
A.R.T./New York supports the #NYCInspires campaign and respectfully asks the City Council for a $40 million increase in funding to the New York City Department of Cultural Affairs expense budget in Fiscal Year 2017. Under the Leadership of Commissioner Finkelpearl, the DCLA has embarked on several ambitious initiatives that have enabled the agency to identify dozens of community-based, artist-driven organizations that are eligible for DCLA funding, and the agency will need additional funding to support this broader cultural eco-system, which will be made up of both current grantees and first-time awardees.
At A.R.T./New York we think a lot about this eco-system because more than 75% of our membership consists of small organizations with annual operating budgets below $500,000. These companies represent the most culturally diverse section of our membership. Though their budgets are small, their ambitions are not—these companies are creating boundary-breaking work that impact the face of the American Theatre and serve hundreds of thousands of New Yorkers annually, in all five boroughs. Though their operating budgets are modest, these companies' artists are using theatre to heal the wounds of refugees from Syria; to empower young women and girls through writing and storytelling workshops; to expand the canon of Latino Theatre; to tell the stories of immigrants in Jackson Heights; to bring professional theatre to Staten Island; to foster connections between young people and their elders; to invite international artists to New York City to create dialogue; to increase visibility for Asian-American playwrights and performers. These are but a few examples of the incredible work that is undertaken every day by New York City's nonprofit theatres.
Our member companies are deeply grounded in their communities, a characteristic that has not only helped them to survive, but thrive. These companies provide jobs and benefits to artists and arts administrators, education and services to their communities, and astoundingly creative, boundary pushing, and exciting theatre to the residents of this city.
But at A.R.T./New York, we continue to ask ourselves how long these artist-led companies can survive without additional support to create programming and pay living wages to their artists. Our members face financial challenges, like the rising cost of rehearsal and theatre space, with ongoing resourcefulness and creativity, but filling these budget gaps by raising ticket prices will alienate the very audiences they seek to serve.
A.R.T./New York is grateful to the City Council, the Manhattan Borough President and the Administration for their support of our organization, particularly our new Theatre construction project on West 53rd Street, and the City's support of so many of our member companies.
We look forward to our ongoing work with the City to ensure that the nonprofit theatre community continues to inspire future generations. That is why we are here today to strongly voice our wholehearted support for a $40 million increase to the DCLA budget, which will go a long way towards helping small theatres thrive in the New York arts ecosystem. Equally important, it will provide valuable funding to the many artist-led, community-based, and culturally specific companies that make this City's nonprofit theatre community so vibrant and critical to our cultural landscape.
Thank you so much for the opportunity to testify today.
Join us in showing your support of the #NYCInspires campaign to urge City Hall to support an in crease in funding for the arts in New York City. Go to http://www.nycinspires.org now to sign the petition or to have your organization listed as a partner