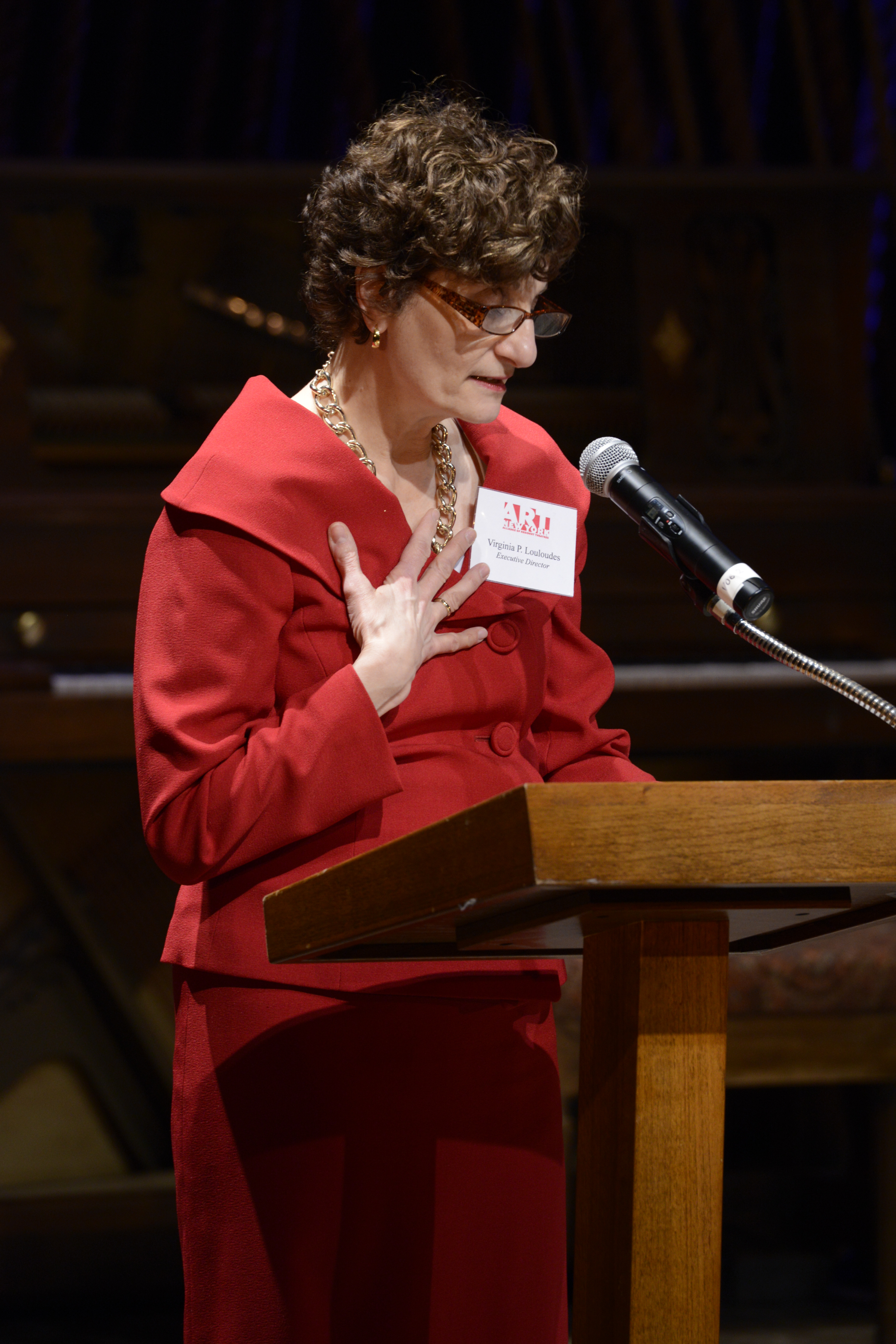 Executive Director, Ginny Louloudes // Photo by Robert Kidd


Last week at Curtain Call, I discussed my concerns for the health and spirit of our city after the Eric Garner verdict, the shooting of Officers Liu and Ramirez by a mad man in retaliation, and the behavior that followed these events. I explained that, for me, the image of the Woods in the Sondheim musical, Into The Woods, symbolizes a place where we can take risks, learn about the deepest parts of ourselves, and grow. I also shared that I have found myself stumbling in the Woods, and invited you to come with me, so we can demonstrate the power theatre has to foster necessary conversations on race, inequality, and diversity together. I noted that post-performance discussions could enhance the power of plays with themes of social justice to a greater level, and cited examples. I also mentioned Darren Walker's essay, "A New Testament of Hope", in which Darren shared the resurgence of hope he felt during the protests at the sight of hundreds of diverse young people who joined the marches.
Then, this week I got to see all of those themes in action when A.R.T./New York Board Member and Artistic Director of Downtown Art, Ryan Gilliam, invited me to her production of To Kill A Mockingbird. One of the joys of attending a Downtown Art production is that Ryan always shares her motivation with the audience through a written thought piece. For To Kill A Mockingbird, she wrote this:
Atticus Finch says, "You never really understand a person until you consider things from his point of view … until you climb into his skin and walk around in it."
There's both hopefulness in that…and tragedy. Tragedy because you know and I know that this is the only skin I'll ever actually wear. Hopefulness because it means that understanding relies on imagination – a detailed, in-depth, fully realized imagination. And that's hopeful because human beings love imagining.
Read the rest of Ryan Gilliam's speech
To help demonstrate this point, Ryan directed a cast of seven girls, (black, white, Asian and Latino), who seamlessly moved from one part to another. Through this method, each girl got to know what it felt like to be in the skin of all the characters, from Scout to Atticus, to Calpurnia.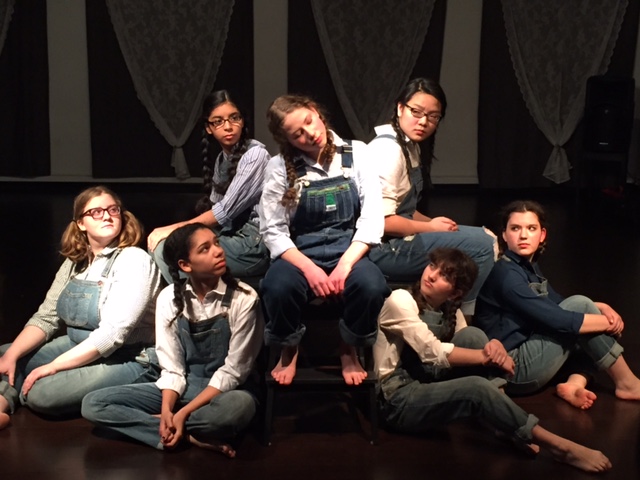 The simple yet beautiful production was followed by a moderated post-show discussion, with special guests from El Puente's Center for Arts and Culture. El Puente's young actors come from all 5 boroughs, and their teacher taught them to question everything. While the young artists from Downtown Art and El Puente saw that in some cases, the racism depicted in To Kill A Mockingbird continues today, they also saw hope. "I always say good morning to the police who watch my building," said one girl, adding, "I posted on my FaceBook page that the police helped a lot of people on 9/11." Like Darren Walker, these young people gave me a burst of optimism.
According to Ryan, Downtown Art had several local activists and organizers there who also chose to stay silent in order to listen to them. She told me, "It was a night I will definitely remember for quite a while."
And so will I.
-Ginny Louloudes, Executive Director