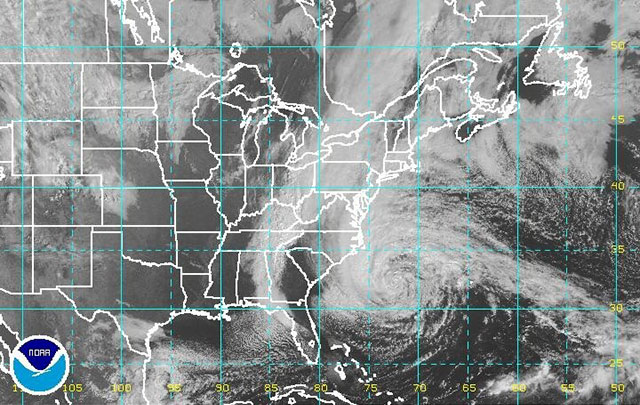 Please watch this space for important updates on event cancellations, relief efforts, and other news affecting the NYC theatre community. If you have news you would like us to include, please email Max Dana at [email protected].
RESOURCES
Grantmakers in the Arts: Emergency Readiness, Response and Recovery
Creative Capital: Emergency Relief and Recovery Resources for Artists
LMCC: Hurricane Sandy Relief Resources for Artists, Residents and Businesses
The Actors Fund Resource Directory
The Nonprofit Coordinating Committee of New York: Disaster Resources for NYC Nonprofits
Theatre Communications Group: Disaster Management Resources

Federal Emergency Management Administration (FEMA)
Residents and business owners who sustained losses can begin applying for assistance starting October 31 by registering online at www.disasterassistance.gov, by web enabled mobile device at m.fema.gov or by calling (800) 621-FEMA(3362) or (800) 462-7585 (TTY). The toll-free telephone numbers will operate from 7am to 10pm EDT seven days a week until further notice. FEMA funds a number of assistance programs including rental payments for temporary housing for those whose homes are unlivable; grants for home repairs and replacement of essential household items; and unemployment payments up to 26 weeks for workers who temporarily lost jobs because of the disaster.
Small Business Administration
After residents and businesses are registered with FEMA, they may apply for a disaster loan. SBA, not FEMA, provides low-interest loans to cover residential losses not fully compensated by insurance and loans up to $2 million for small businesses and nonprofit organizations of all sizes that have suffered property damage or loss of cash flow. Residents can apply online at www.sba.gov/content/applying-disaster-loan, or in person at any Disaster Recovery Center. To find the nearest location, please call (800) 659-2955 (TTY: (800) 877-8339) or e-mail [email protected].
New York State Division of Homeland Security and Emergency Services (DHSES)
The New York State DHSES provides leadership and support for efforts to respond to, and recover from, natural disasters and other emergencies. Please contact the Hurricane Sandy Helpline for New York State Residents at (888) 769-7243 or (518) 485-1159 or visit www.dhses.ny.gov for more information.
New York City Office of Emergency Management
The New York City Office of Emergency Management coordinates emergency response and recovery, and collects and disseminates emergency information. For the latest updates on utility and transportation service restoration or to find an emergency shelter location, please go to www.nyc.gov/html/oem/html/home/home.shtmlor call (718) 422-8700.
NYC Small Business Services (SBS)
NYC SBS provides helpful information for small business owners on what to do during and after Hurricane Sandy. Please visit their website or call 311.
www.nyc.gov/html/sbs/html/home/hurricane_sandy_businesses.shtml
Notify NYC
Notify NYC is the City of New York's official source for information about emergency events and important city services such as schools, utilities, and transportation. Please go to nyc.gov/notifynyc or call 311 to register for updates.
Council of Foundations
The Council of Foundations has a good list of relief efforts by the philanthropic community at www.cof.org/events/Disasters.cfm.
Craft Emergency Relief Fund (CERF+)
CERF+ has created the CERF+ Artists' Relief Exchange. If you know an artist who needs help and/or if you can offer help (supplies, equipment, a place to stay or work, help in clean up, etc.), please join in this Exchange. CERF+ has also set up an Emergency Response web page that compiles the most critical resources including tips on getting assistance from FEMA, a listing of arts sector emergency resources, and some of the most relevant parts of the Studio Protector Online Guide such as information about disaster assessment and salvage. Finally, CERF+ disaster relief assistance offers grants up to $3,000 and interest-free loans up to $8,000 for any professional craft artist who has suffered significant losses.
Fundraising After Hurricane Sandy
Fundraising consulting company Benevon is hosting a series of conference calls November 1 and November 5 to address the fundraising challenges nonprofits face in the wake of Hurricane Sandy. The calls are currently full but they will be recorded and made available online. For more information visit www.benevon.com/calls/post-hurricane.
ArtsReady
ArtsReady is a web-based emergency preparedness platform designed to provide arts and cultural organizations with customized business continuity plans for post crisis sustainability. www.artsready.org