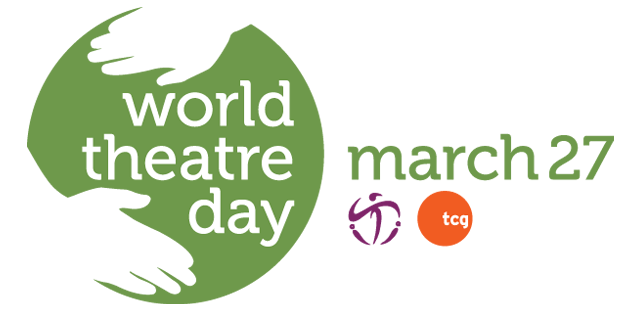 Created in 1961 by the International Theatre Institute (ITI), World Theatre Day is celebrated annually on March 27 by ITI Centers and the international theatre community. Various national and international theatre events are organized to mark this occasion, such as the creation and circulation of the World Theatre Day International Message through which, at the invitation of ITI, a figure of world stature shares his or her reflections on the theme of Theatre and a Culture of Peace. The author of this year's International Message will be actor John Malkovich.
A.R.T./New York is partnering with the NYC World Theatre Day Coalition again this year to promote World Theatre Day to the New York community. Below are a couple of ways you can get involved.
Attend an event
A number of exciting initiatives are in the works, including Shinsai: Theaters for Japan at The Public Theater, The HotINK Festival of International Plays at Lark Play Development Center, and a Celebration Event on March 27. Be sure to check out nycwtd.com/activites.html in the coming weeks for up-to-date information.
Join the coalition
Help spread the World Theatre Day message by joining the coalition at nycwtd.com/join.html.
Make a video
Theatre Communications Group (TCG), the home to the U.S. Center of the International Theatre Institute, invites theatre makers to demonstrate the vitality of international theatre today by participating in the I AM THEATRE project. For instructions on how to submit your video visit the TCG website.